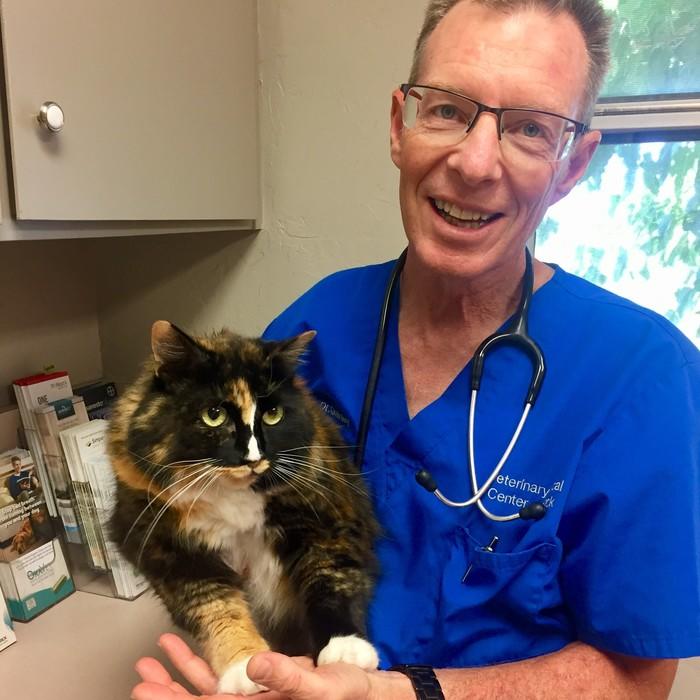 Dr. James Quinley
Dr. James Quinley, DVM is the owner and full time veterinarian of Veterinary Medical Center of Turlock. Like many who grew up in Turlock, he completed his undergrad at Stanislaus State and went on to graduate with his Veterinary License at UC Davis in 1986. From there, he started an internship in Los Angles focusing on internal medicine surgery and cardiology. Over the next few years he worked as an emergency veterinarian in Modesto and in Manteca practicing general medicine. He has provided care for the Turlock area's pets since 1998. He became partial owner with a previous vet Dr. Meadows in 1999 and in 2008 became the sole owner of VMC. His passions not only include veterinary care but, also bicycling, hiking, and backpacking (usually with his dog, Dexter). He is a talented harmonica player and photographer of nature. After the day is done he goes home to his wife of 38 years. They have two daughters and one son who he enjoys visiting and sharing his hobbies with.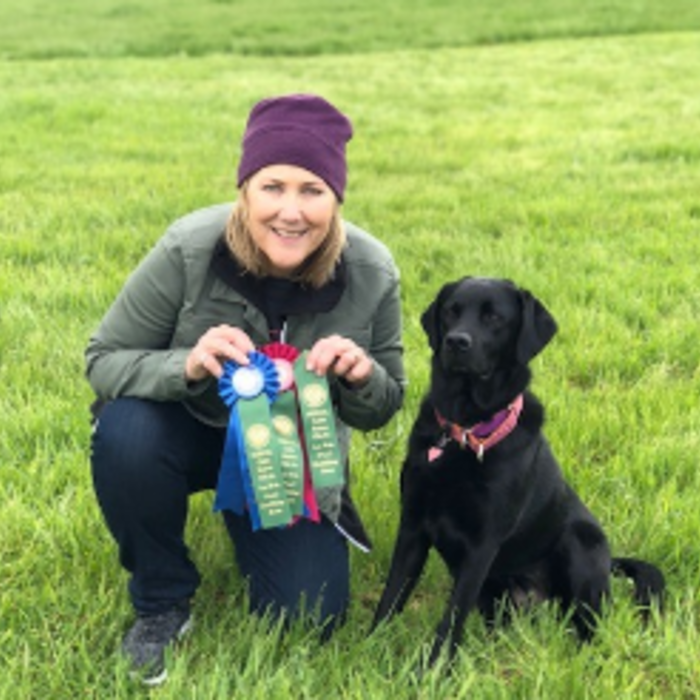 Debbie
Debbie is currently our Office Manager. When she first started at VMC in November of 1982 she was a Registered Veterinary Technician. She shares a home with her husband and Black Labrador Retriever, Jordan. In her spare time she participates with Jordan in agility meets, scent work, dock diving, and hunting.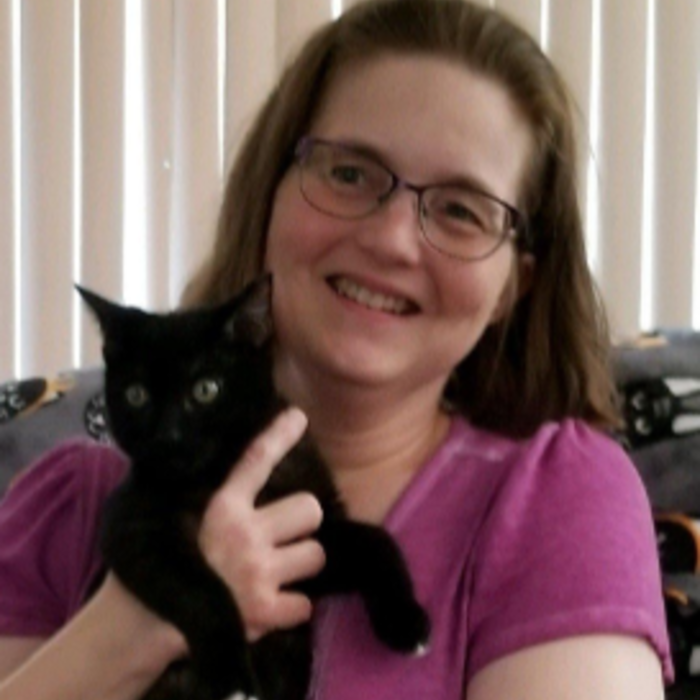 Staci
Staci has been with VMC since 1995. She graduated with her Registered Veterinary Technician License from Consumnes River College, Sacramento in 2000. She is our Head Surgery Nurse and our Boarding and Kennel Personnel Supervisor. In her time off she is working on becoming a Certified Recover CPR Rescuer. Her hobbies include spending time with her pets, reading, and taking walks. She also is a movie buff (new and classic) and enjoys decoupage arts and crafts.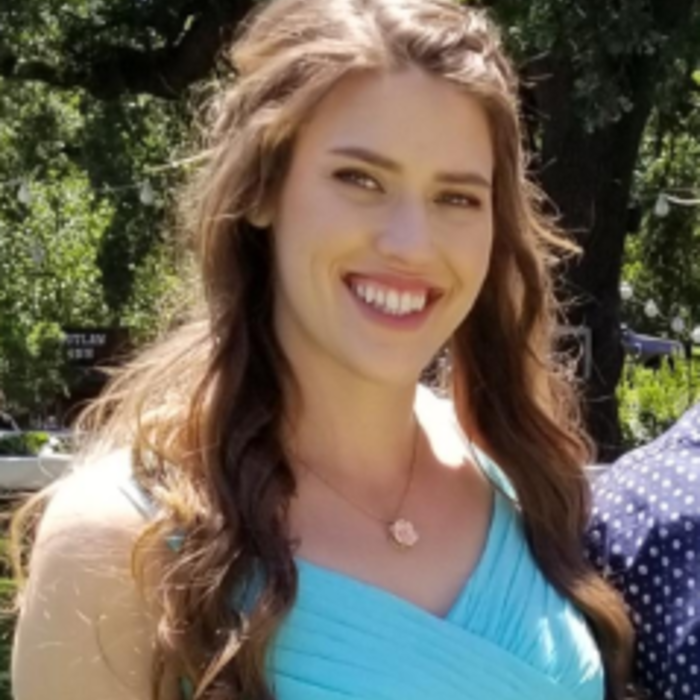 Sabrina
Sabrina started here as a kennel attendant her junior year of high school, 2011. After helping with surgeries and assisting the room nurses, she decided to make VMC her career. She graduated Modesto Junior College with her Associates in Animal Science and her Registered Veterinary Technician Licenses in 2015. Since then, she works as a Room nurse and in the back as a RVT/surgery nurse. On her days off she can be found at Carmel Beach with her husband and two dogs, Jack and Stella, or home doing DIY projects from Pinterest.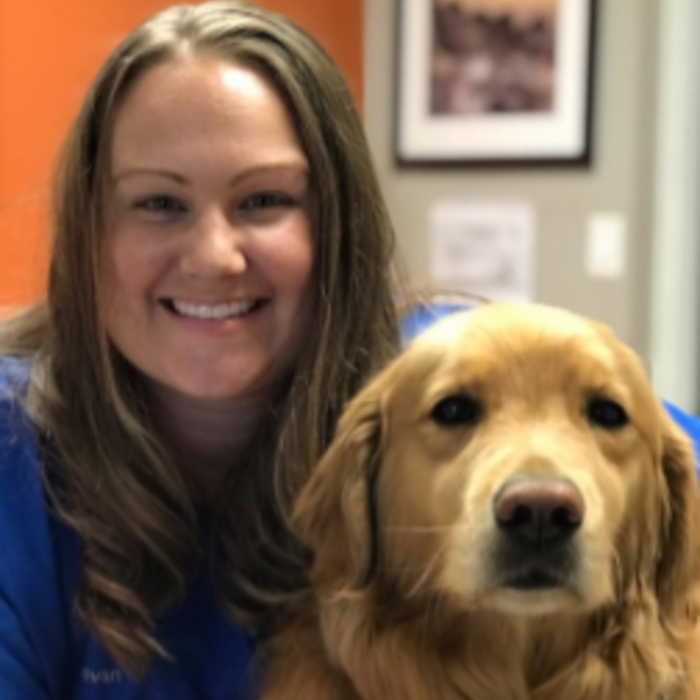 Jovan
Jovan started working for us in the summer of 2001. Throughout her time with us she has worked her way up from a kennel assistant, surgery assistant, receptionist and is now our lead room nurse and staff coordinator. Jovan is also our go to in-house "pet food lady" and enjoys helping families with any behavioral challenges they have with their pets. She shares her home with her husband and 3 children. They have two dogs, Daisy and Chloe, two cats, Chipper and Chase, and two fish. In her off time you'll find her camping or rooting for the Philadelphia Eagles!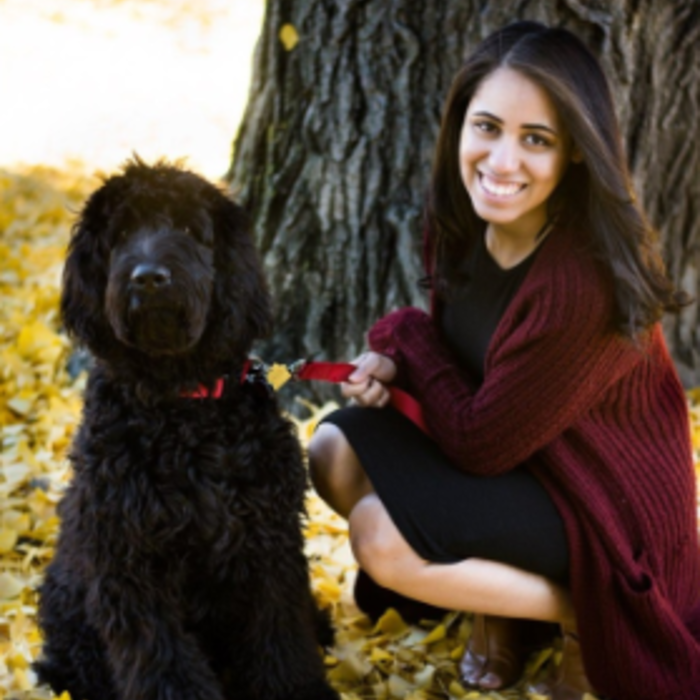 Jessica
Jessica has been with us since January of 2014. She started here as a kennel attendant and has evolved into one of our room nurses. She shares her life with her fiancé Isaac and has a home full of adorable pets: Howie, Coco, Emma, and five free range chickens. When she is free she enjoys co-ed softball, spending time with family, and traveling the U.S.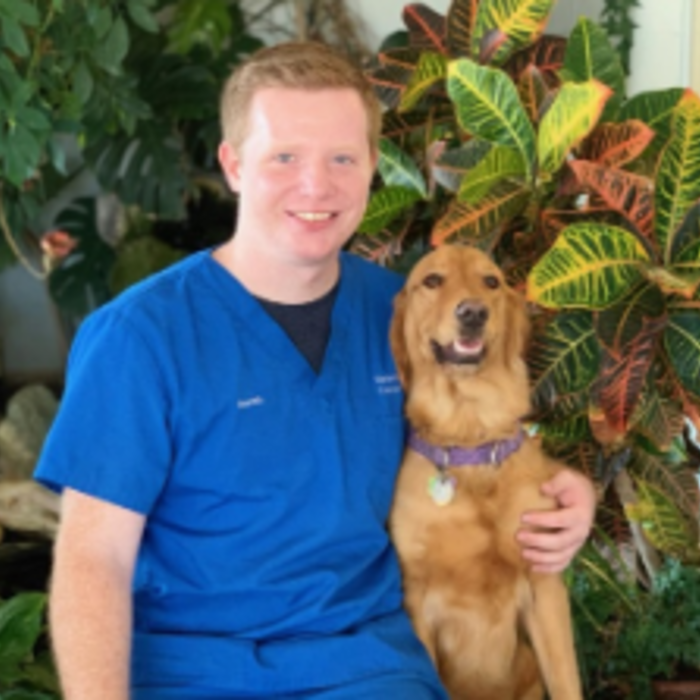 Quentin
Quentin joined our team in the summer of 2014. During his time at VMC he has been a kennel attendant, surgery assistant, room nurse assistant, and currently is a room nurse. He enjoys camping, hiking and adventuring the great outdoors with his Golden Retriever, Lady.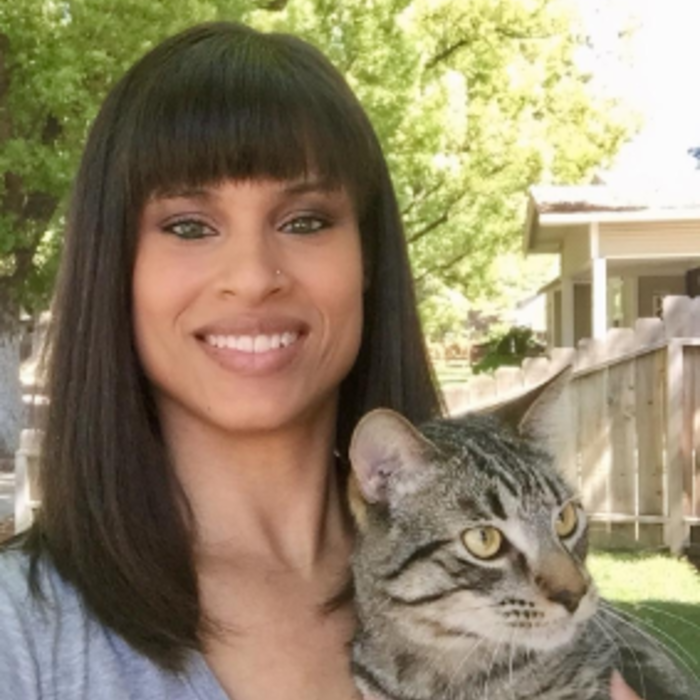 Whitney
Whitney is one of our receptionists. She has been answering our phones since 2007. In her spare time she enjoys her time with her husband and two daughters. They have a new cat, Playdoh, and a corn snake named Sebastian.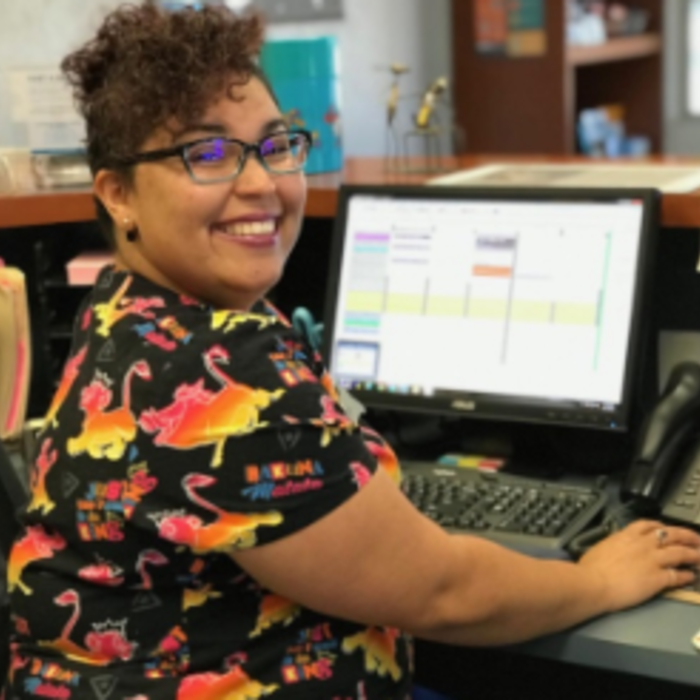 Tara
Tara has been a receptionist at VMC since March of 2017. She loves her job and sharing her time with the pets of our community. Her home is busy with a husband and three crazy children. They have a dog, Vibez and two kitties, Noodle and Broly. When she has a spare minute she enjoys reading a good book.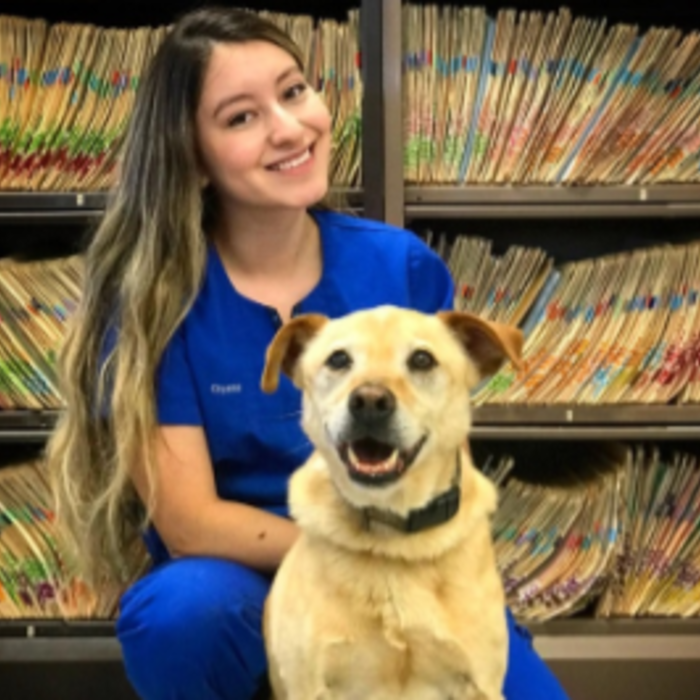 Crystal
Crystal started in January of 2017 as a kennel attendant and is now cross-trained as our bilingual receptionist. She completed her Registered Veterinary Technician program at Modesto Junior College and is currently studying Biology at California State University of Stanislaus. She enjoys spending time with her boyfriend and co-owned pet, Ralph. In her down time, she practices her love of painting with water-colors and drawing.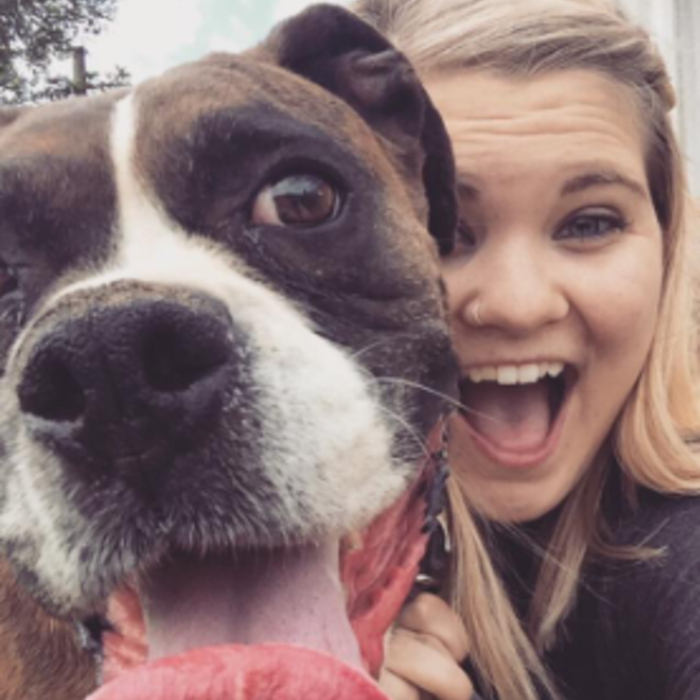 Danielle
Danielle is cross-trained as a kennel attendant and room nurse assistant. She has worked at VMC since 2015. Currently, she is studying to become a Registered Veterinary Technician at Modesto Junior College. She enjoys running, spending time with her family, and going to concerts. At home she has Tony and Janet, her pet tarantulas!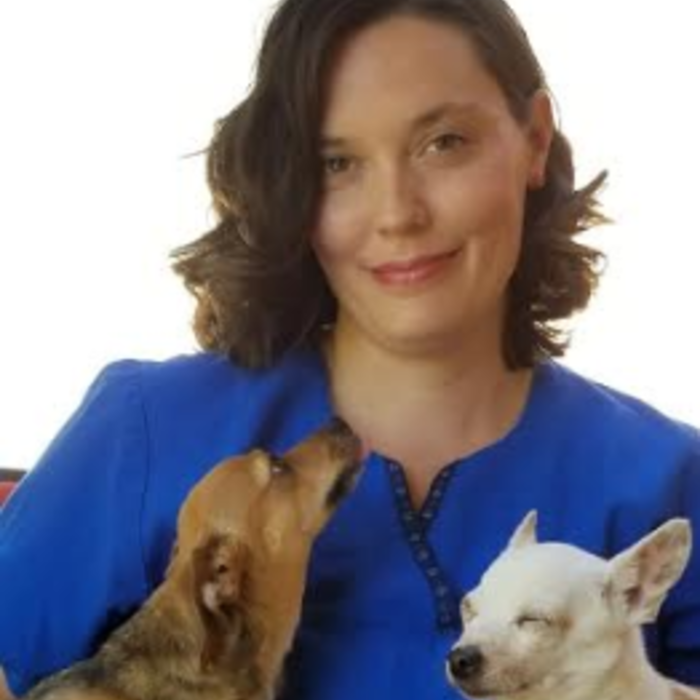 Jen
Jen has worked here since October 2015. She is a kennel attendant and assists the surgery nurses and the room nurses. Her family is happy owners to two Chihuahuas, Lucky and Lucy. She shares her home with her husband and 3 children. In her spare time she enjoys movies, concerts, and spending time with her friends and family.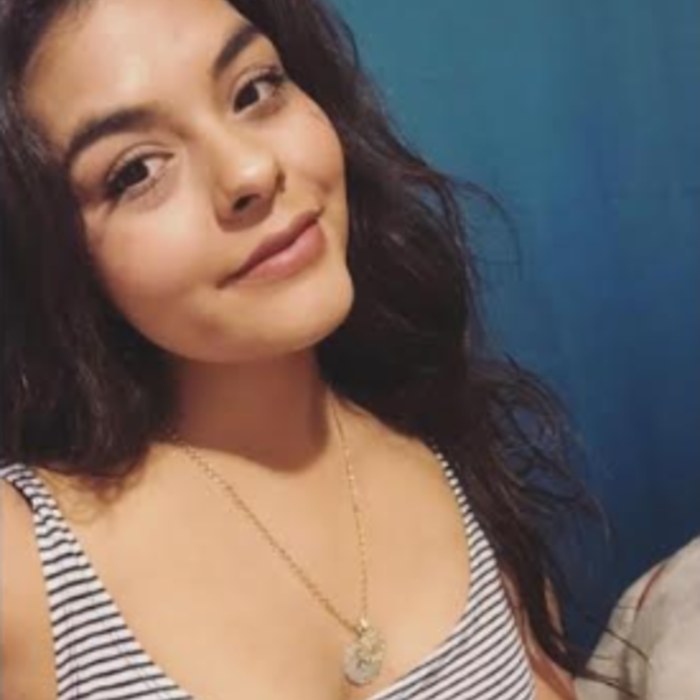 Jennifer
Jennifer started volunteering for us in May of 2018 and was hired on as a kennel attendant shortly after. She has a passion for animals and is in the Registered Veterinary Technician Program at Modesto Junior College. She shares her home with three dogs: Oso, Bandit, and Penny. Also, she has a rabbit named Albus and a turtle named Messi.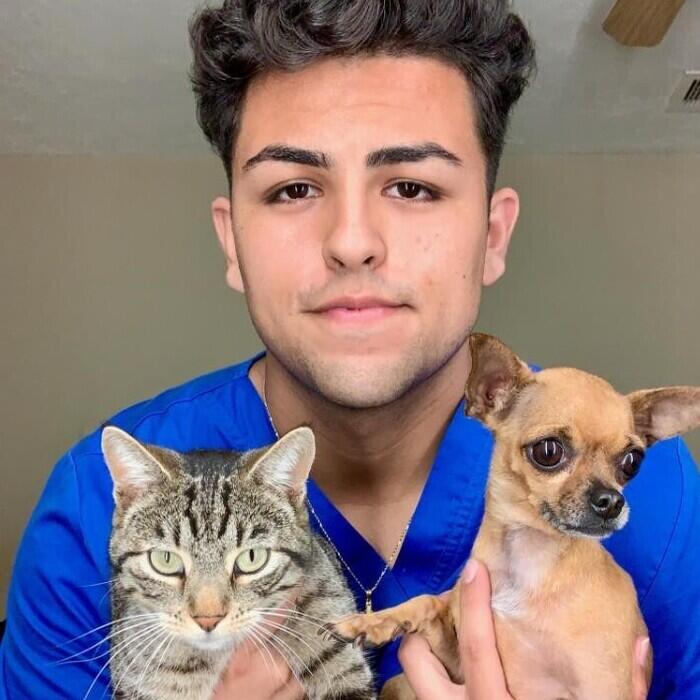 Alex
Alex began to volunteer with us in 2017. In the summer of 2019 he was hired on as a kennel attendant. Alex shares his home with his brother, sister, and mom, along with 2 pets: a teacup Chihuahua named Coqueta, and a cat named Bella. Now that he has graduated high school, he hopes to go to college to become a veterinarian.